Litigation Support-Trial Exhibits-Trial Techs-Legal Medical Illustrations-Animations
OUR UNIQUE APPROACH TO YOUR LEGAL MEDICAL ILLUSTRATION NEEDS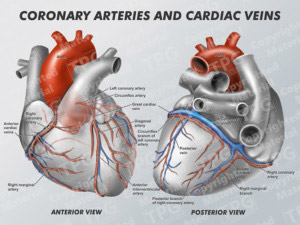 Our array of stock/generic exhibits can be printed or emailed as digital file. This is a cost saver to you in that we have already illustrated numerous procedures. Often times you do not require case specific and are trying to keep costs at a minimal, i.e., for demand or mediation purposes.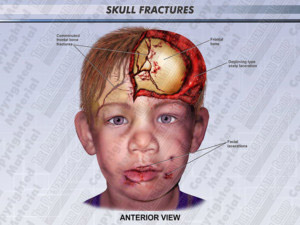 Provide your client's photos (frontal, lateral, or other applicable view) as well as operative reports, doctor's notes, diagnostic film for reference, and pertinent expert testimony to illustrate your client's case specific injury, surgery, or treatment.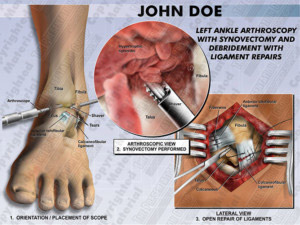 Utilizing our existing library illustrations we will add to or revise to make them suit your case specific needs for medical exhibits; whether that is a surgical procedure or an injury to show damage. We will gladly review the reports to make sure the final output will match your clients case.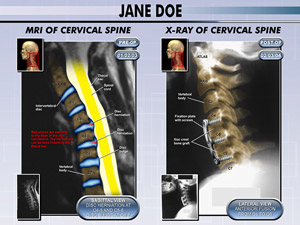 Provide your diagnostic film on CD/DICOM or sheets, with correlating radiology reports, and operative reports if hardware used. The exhibit will include a small positive image for authenticity purposes, as well as a generic anatomical/orientation illustration to show where slice/image was taken from.
Contact Us
Contact us now to review your next case 800.589.2688 / 407.859.3099
Let us put together the winning combination of demonstratives for your next case!!!
Contact Us
Latest From The Presentation Group Blog



Seth Kaplan
The Presentation Group - New and Improved! The Presentation Group now has [...]
Redbull
Our Custom Legal Medical Illustrations can be ordered on 24x36, 30x40 or [...]
Redbull
We will continue to post samples of our latest work. Medical Illustrations are coming [...]
Full Service Litigation Support

What our clients say



I just wanted to let you know we got a verdict and your demonstratives worked beautifully.  The jury returned a verdict for $750,000
Hey Donna! Defendant offered me ZERO before trial. Jury awarded me $1.6M!! Thanks for all your help!!
These look ready to go (holding on the spine illustration for now).Thank you for working so closely with us to get these done efficiently. We appreciate your good work.
Donna I have everything. As far as being satisfied, I am very satisfied.  David told me that he was able to work very well with Kevin. Looking at the final product, I think the animation is very good and will help us either settle the case or get a fair verdict. I will certainly call you for the next one.